Event Design and Planning
Event Design Concierge Services
Whether you want to build community, engage customers, develop new products creatively, or energize stakeholders, plan the perfect event with us.
We have experience designing, planning and producing all kinds of tech-focused events, including board retreats, hackathons, unconferences, workshops, parties, as well as single- and multi-track, multi-day conferences. We work with you to identify your goals and constraints and then help you design a cost-effective, high-impact and innovative event. We can work with your in-house or contract event management staff to produce the event, or we can produce it for you.
Event Design & Planning Workshops

Build up your in-house event design and planning expertise with one of our event planning workshops.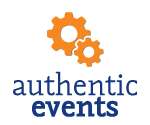 Questions? Comments? Requests?