About
Authentic Engine helps technology companies and open source projects work through challenges related to sustainability, governance, participation, and leadership.
Our mission is to help communities and organizations prosper by developing authentic and wise contributors, effective governance structures, and sustainable business models.
Our Founder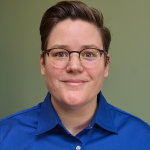 In 2015 Chrstie Koehler founded Authentic Engine after 15+ years building teams and creating technical products. As satisfying as working in tech was, Christie saw a better application for her unique combination of talent, education and experience: Teaching and coaching others how to build prosperous, resilient communities and organizations.
Areas of Expertise
Governance
We have 10+ years experience contributing to, building, and leading open source communities. We've worked with every kind of technology organization: startups, tiny non-profits, ad hoc groups, and well-established projects with corporate backing. We know good governance. And we know it's not a one size fits all situation: Every community is unique and needs an approach to governance tailored for it according to its mission, history, demographics, and more.
Whether you're part of a fledgling open source community or a long-established project, we can help you realize the governance that help you reach your goals with an effective use of resources.
Leadership
We know leadership. During 15+ years in tech, we've led software development projects, conference planning teams, non-profits (public benefit and trade association), as well as our own small for-profit companies. We've organized open source work and led communities locally in our home town with events like Open Source Bridge, and globally, with projects like Geeksphone, the first Firefox OS developer phone.
Whether you're an experienced leader, have never lead anything, or are a manager wanting to improve the leadership presence among your team, we'll help develop the skills to mindfully and authentically lead.
Participation
Because we've spent over a decade contributing to and leading open source communities, we know they thrive on participation and we know how to build for that participation.
We have an award-winning approach to building diverse and inclusive communities. We co-authored the Citizen Code of Conduct, which is now used by many events and projects. We've built hyper-local participatory communities with Stumptown Syndicate as well as global ones with Mozilla.
Whether you're wanting to attract your first contributors, revitalize a long-standing project, make your project more welcoming and inclusive, or host an awesome developer event, we can help.
Want to know more?
Read what makes us unique to learn how our experience benefits our clients and what it's like to work with us to learn how we deliver for our clients.
For details about my work history, take a look at Christie's LinkedIn profile. And while you're there, send me an invitation to connect!
Ready to talk?
Questions? Comments? Ready to see how we can help? We're here for you any time.
Contact
Upcoming Workshops
Coming soon!